It is a known fact that leverage is important when you want to make sure that you will get additional attention from your target audience. You need to offer valuable content to your audience and maybe, even other businesses' audience.
This is a tricky thing that some effective and professional marketers have done effectively. Through the right content, they are able to give a lot of advantages to the owner, their own brand, and the audience that was exposed to the content. Some would do it through sending emails to people whom they may feel may become interested in what they are offering.
One of the simple things that you can do so that you can reach more people is by submitting your business infographic to websites, platforms, and directories. There are different websites who will promote the use of infographics and it is only natural that they have the right audience who will be interested to look at your infographics.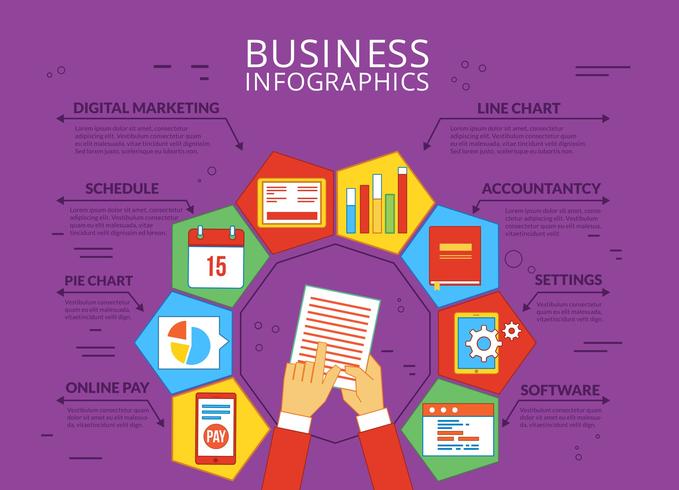 Some Benefits of Promoting Business Infographics at Websites
If you are new to this, then you need to know what benefits you can get from it. Some of the benefits include the following:
You will be able to get your infographic out there for those who are interested to see it.

Gain some SEO benefits in the process

Your infographics have a higher chance of being spread and shared online.
The key here is to find the right websites where you can promote. What are the websites that you are supposed to check?
Visual.ly
This is a website that will allow you to create and share infographics and all of your other marketing pieces so that people can view and analyze your infographics. This will also allow you to check and use some analytical tools to help you decide on the reach of what you have submitted.
If you want to try out this website, remember that you need to create your own account first. Once you have made your account, you can already submit your infographic.
Slideshare
There are a lot of people who are familiar with Slideshare even if they are interested in infographics or not. This is a website that will allow people to upload presentations and documents that can be viewed publicly by other people.
This is often used to share different slides mainly because there are a lot of people who can potentially view the slides. There are even some that can reach hundreds and thousands of views. Wouldn't you like your infographic to be viewed many times too? Once again, you need to create an account in order to use this. Some would also link their LinkedIn account to make the process of sharing infographics easier.
Infographic Showcase
You can already guess from its name that this is one of the websites that people definitely check out when it comes to sending infographics. This collects the right infographics and also share some data visuals all over the internet world. Infographics can be shared across a wide range of social media sites as well. When doing this, it would be best to invest some time and money into any of these recommended social media tools.
The thing is, you cannot just create an account on the website so that you can start sharing your infographics and other marketing pieces. You need to get in touch with their editor first. The editor will try to get in touch with you as soon as possible so that you can start posting vital information.
Flickr
You may be surprised to see Flickr here because you may be familiar with this as a website wherein people share different pictures. There may be different picture galleries here and there are instances when you can also chat with other people who are interested in the same things that you are interested in. Just remember that your main goal is to share your infographics and this is something that you can definitely do with the use of this site.
Creating a Flickr account is easy. Just create an account, create an album wherein you can share your infographic and post it. The fact that it is simple makes this an obvious choice for a lot of people.
Reddit
Do you want to place your infographic on a website that will have the potential to make your post viral? If you answer yes, then Reddit should be your choice. Just make sure that you will know how to properly submit and label your infographics.
Be familiar with the different subreddits and make sure that you are following the guidelines stated. If you do this correctly, you have nothing to worry about anymore. You will definitely have the ability to let your infographic be shared and checked.
You have to remember that these sites can be very effective in marketing your infographics and your directories. Still, this does not mean that you are not going to make an effort on your content. You have to make sure that you will use different tactics to get your message across. This will help you spread your message on different potential platforms.